Tailored Cushion Workshop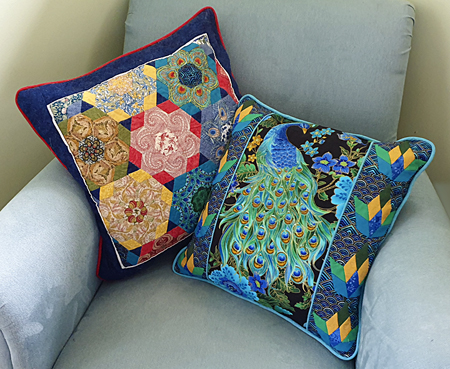 Tutor: Chris Baker
September 5th 2020
Time: 10am – 4pm
Cost: £35.00
Learn to:
Choose,calculate and prepare fabric
Match pattern
Insert a zip closure
Make Piping
Produce a tailored piped edge
Sampler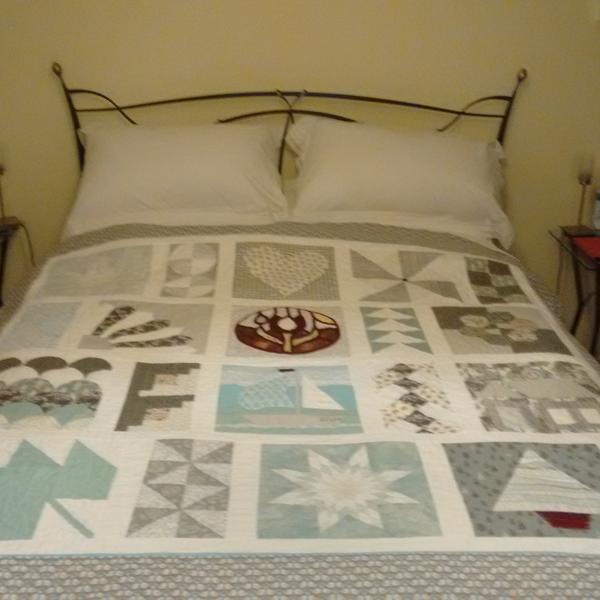 Your sampler quilt could be a throw or a wall hanging. Learn an amazing amount of patterns and techniques each quilt turns out so so differently showing how individual quilting can be.
We have decide to run another group from September 2020 so if you are interested please do call or email.
Tutor: Kate Ranson
Date : 1st Septemeber 2020
Time: 10am -4pm
21 sessions   ( £25.00 per session)
Tea/coffee,biscuits cake available all day.
Please bring a packed lunch.
3 Hares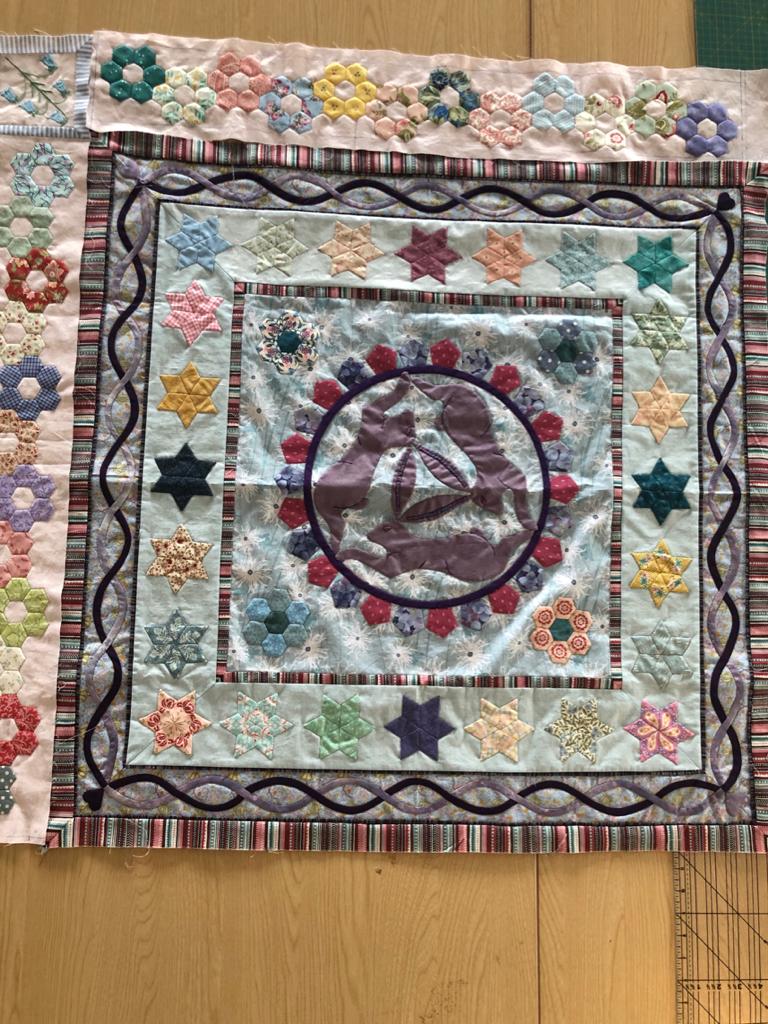 March 2020 – starting Thursday 12th March 20 sessions running every 2nd Thursday starting March 12th – Thursday The Quilt will measure approx 60″ x 60″ there will be applique work, embroidery and some machine sewing to produce this 3 Hare traditional Quilt.
Tutor: Kate Ranson
Time: 10am – 4pm
Cost: £400.00
Willow Workshop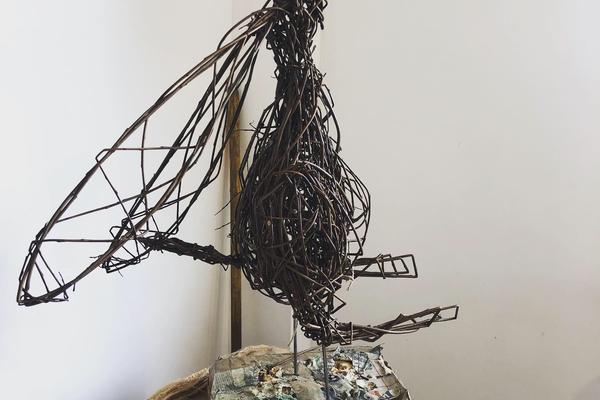 September 26th  In just one day Jo will guide you through the techniques of making a wonderful Basket made from Willow which she has nurtured herself. Jo brings everything you will need but if you have a favourite pair of secateurs do bring them along.
Time: 9.30am – 1pm Cost:
 Cost: £50.00
Tea and coffee provided
josadlerwillowartist.bigcartel.com
Beginning Machine Embroidery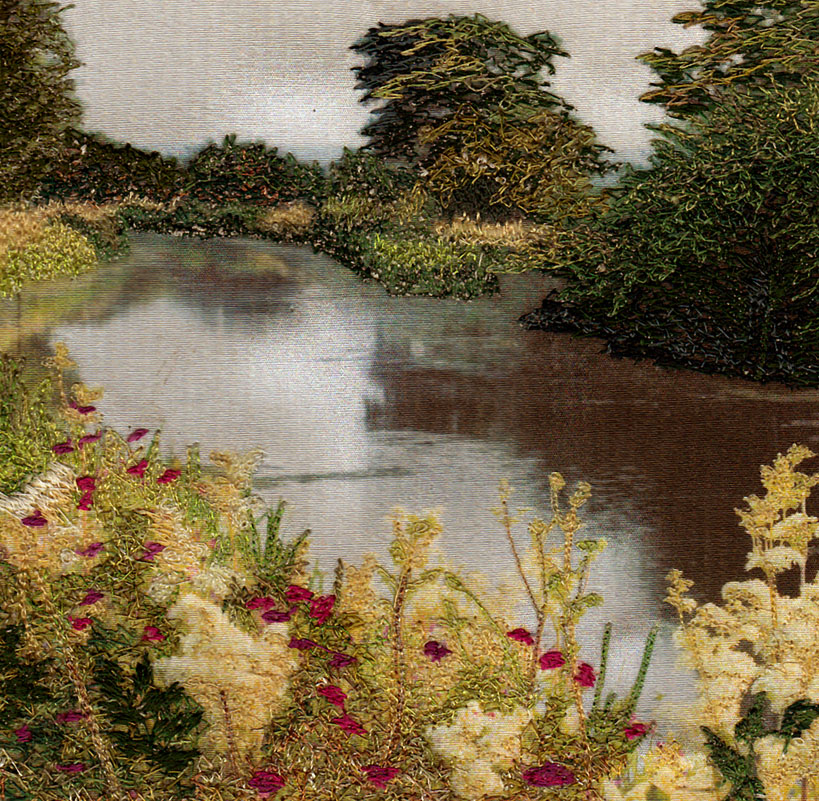 Tutor: Chris Baker
 Time: 10am -1pm
Cost per session: £25.00
1. September 2nd
Intial Workshop – The Basics
2. September 16th
Enchancing Printed Fabric
3. September 30th
Working with Texture and Thicker Threads
4. October 14th
Water Soluble Fabric
5. October 28th
Embellishments and Going 3D
6. November 11th
Working with Photo Fabric
each session costs £25.00
Beginners to Eco Print & Natural Dye – one day workshop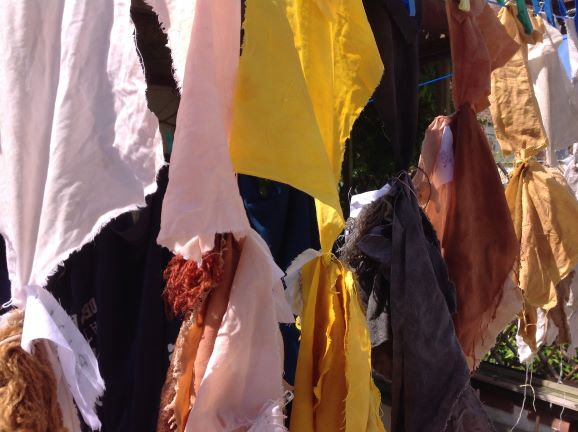 Tutor:Gary Mills 
Date:  11th September 2020
Time: 10am – 4pm
Tutor Cost: £35.00 each person
Materials at cost: £10.00 will provide a fabric bundle of varying fabrics suitable for dying in the workshop to include, silk, cotton, linen and wool (please note at the end of the workshop session you can experiment with the left over dyes and dye your own supplied fabrics, but you will need to make sure they a fully washed and have no fabric conditioner finishes)
Level: Open to all and would suit the beginner
Description: Research into natural dye processes using organic material has led to this workshop suitable for those interested in natural dying methods and ways of transferring plant pigments onto cloth and fibres
During the workshop you will explore 'mordants' and their uses in the natural dye baths by using household organic materials which allow you to experiment with different natural fabrics and fibres to see how exciting the natural colours and variances can be derived from simple plants and vegetables, peelings, spices and beverages. An 'Inigo Dye Bath', will be set up for you to further explore Shibori methods and dip dyes. Ideas for textile projects can be discussed and developed over the duration of the workshop and it would be encouraged to stitch, embellish and piece together dried and pressed outcomes to further expand on your experience from this workshop. Mini project ideas and examples with be available.
Skills: Measuring, textile dying, fabric identification, recording, assembling and some simple sewing with hand stitches.
Equipment: a sewing work box with the following: Fabric Shears, paper scissors, small needle work scissors, Dress making pins, needles for stitch. Pencil & fabric maker pen.
Bring a washing up bowl and old towels
Suitable clothing and footwear must be worn as you will be working with hot fluids and dye stuffs that will mark clothing and spill and splash. Rubber gloves are advisable. A journal or ring-binder file with paper & pen for taking notes and recording your findings as you experiment and explore the dye processes.
Bird House (Storage Box )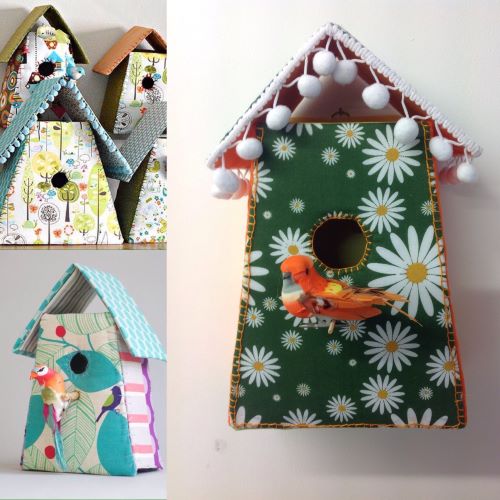 Tutor: Gary Mills
Date: 19th September 2020
Time: 10am -4pm
Cost: £35
Material cost: £3.00 for card inserts and decorative bird (Students to provide their own fabrics and trimmings)
Level: This project would suit someone with some sewing experience with a sewing machine and by hand stitches. Will need dexterity to cut out, with scissors and a scalpel blade.
Description: Something to brighten up a wall or a desk, these bird houses make great little decorations and can also serve as a useful storage container on your hobbies table or shelf; this is the workshop to make your very own. You will be guided by experienced tutor Gary Mills through each step to complete the project. Once you've mastered your first you will be able to take away the pattern to create many more.
Skills: The workshop will involve cutting out, assembly of the panels and stitching by machine and hand finishing.
Equipment: a general sewing box including fabric scissors and embroidery scissors. Needles and pins. A basic sewing machine and a selection of good quality machine threads in neutral colours.
Materials: There are 12 sides to this house so consider your selection of minimum of 30cm x 30 cm coordinated printed and plain fabrics (pure or poly cotton) for your bird houses. 50cm of your chosen trimming. Please see examples for reference. Machine and embroidery threads to match or contrast with your fabric colours.
Applique lampshade craft workshop (two designs to choose from "bees and Butterflies" or "Rows of Houses"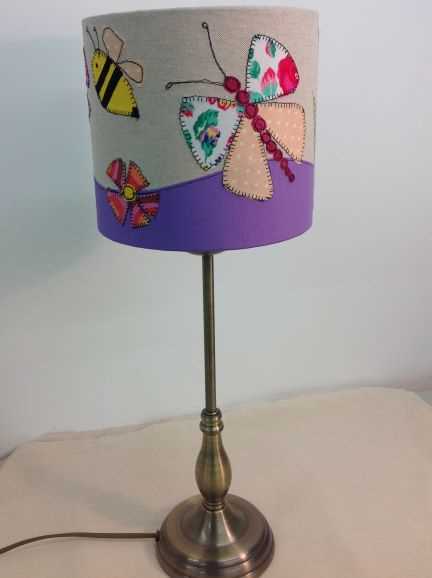 Tutor: Gary Mills
Date: 2nd October 2020
Time: 10am -4pm
Cost: £35
Material cost: £18 for background fabric, bonda / fusible web, and the lampshade kit (20 x 18 cm)
Level:
Description: Why not have-a-go at making your very own personal lampshade to add a bit of fun and colour to any room. This workshop is suitable for all abilities. Outcome measures 20cm diameter x 18cm high personalised lampshade. The workshop will firstly concentrate on a length of fabric, where you will applique and stitch your design for the intention to become a lamp shade. If you have not used bonded applique and free machine stitch before this could be a great opportunity for you to practice.
Once your design has been completed you will then be guided through the process of making your lampshade using the Kit and materials supplied within this workshop.
Skills: This workshop is suitable for all abilities
Equipment: Scissors both fabric and paper, Small embroidery scissors, Sewing machine with straight stitch and free motion embroidery function, Needle, and tacking thread. Machine thread (I have used black, but any dark colour works best)
Materials: please bring a selection of printed and plan cotton fabrics to create your designs see examples for reference
Exmoor Gentleman Hare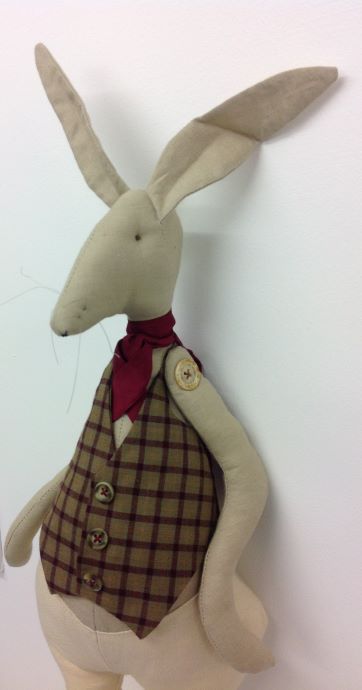 Title: Exmoor Gentlemen Hares
Tutor: Gary Mills
Date:16th October 2020
Time: 10am -4pm
Cost: £35
Material cost: £10 for all fabrics and toy stuffing
Level: This class is suitable for the intermediate to the advanced. A basic knowledge of a sewing machine and
construction stitching is required.
Description: Exmoor Gentlemen Hares Come and learn how to create your own character Hare. This leaping lad
is lots of fun to make, and would also be a lovely gift for anyone. You will be taken through the construction process
from cutting out with the supplied pattern, to then constructing using sewing machine and hand stitching. You will
be able to give your outcome his or her character with stitching the facial details and adding the garments to your
figure.
Skills: cutting out, fabric handling, machine sewing construction, turning out small pieces and stuffing.
Equipment:
 You will need a sewing machine, straight stitch required.
 Hand sewing needles and pins
 Neutral and beige coloured machine threads, along with thread to match any colours used in the design of
the chosen hare.
 Dark embroidery thread for eyes and nose
 Helpful is a rouleau loop turner or chop stick for turning out legs or knitting needle to help with stuffing
 Fabric scissors, paper scissors to cut out pattern and small scissors to cut threads and trim.