Stars in the Galaxy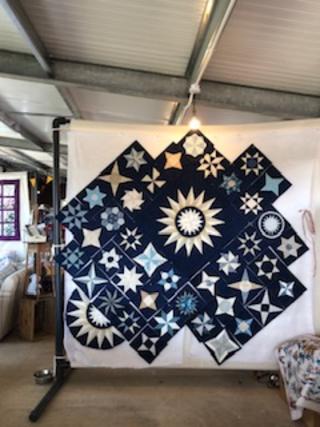 March 12th – Thursday We will be running this quilt course alongside the 3 Hares so every second Thursday starting 12th March 2020. Again techniques are a combination of machine sewing and applique or you could hand sew the whole quilt if that is your preference!
Tutor: Kate Ranson
Time: 10am – 4pm
Sampler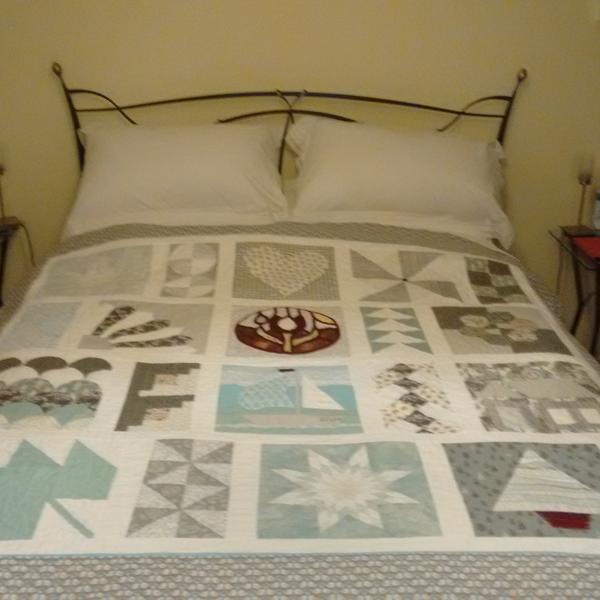 2020 start date TBC Your sampler quilt could be a throw or a wall hanging. Learn an amazing amount of patterns and techniques each quilt turns out so so differently showing how individual quilting can be.
Tutor: Kate Ranson
Time: 10am -4pm
Cost: £525.00 complete course. (21sessions )
Tea/coffee,biscuits cake available all day.
Please bring a packed lunch.
3 Hares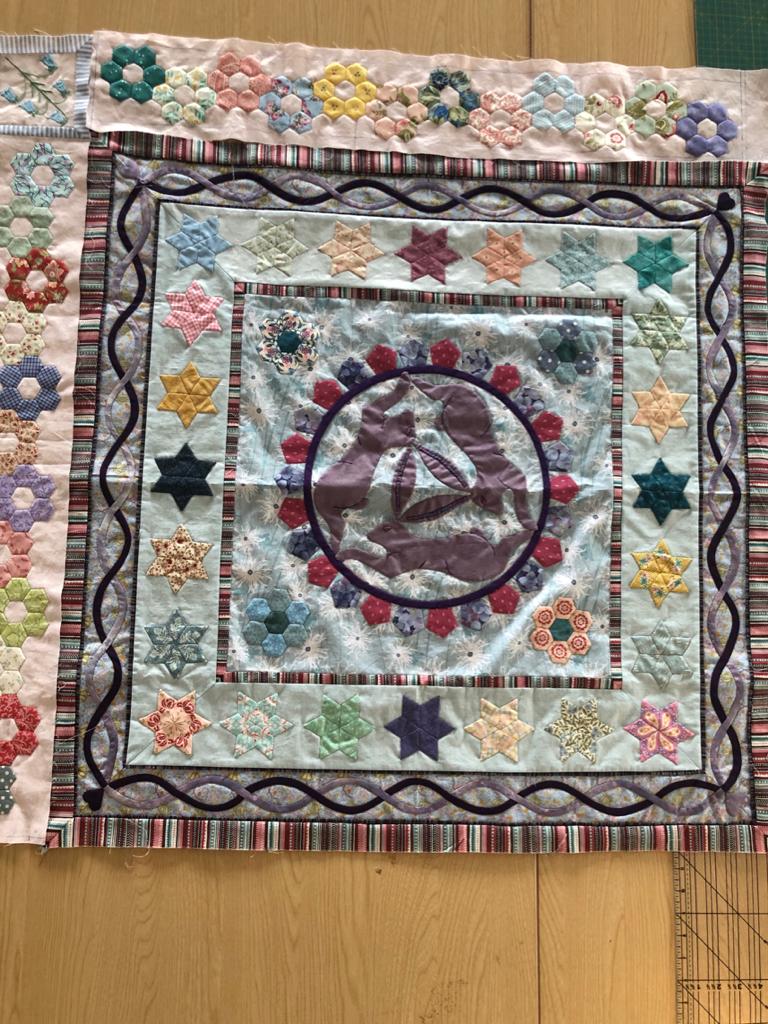 March 2020 – starting Thursday 12th March 20 sessions running every 2nd Thursday starting March 12th – Thursday The Quilt will measure approx 60″ x 60″ there will be applique work, embroidery and some machine sewing to produce this 3 Hare traditional Quilt.
Tutor: Kate Ranson
Time: 10am – 4pm
Cost: £400.00
Willow Workshop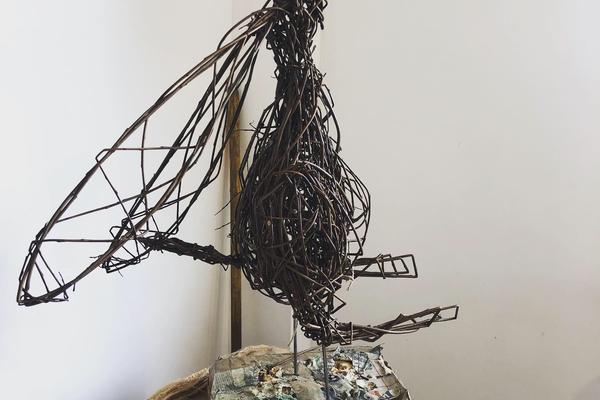 Subject pheasant! October 21st 2019 In just one day Jo will guide you through the techniques of making a wonderful Pheasant made from Willow which she has nurtured herself. Jo brings everything you will need but if you have a favourite pair of secateurs do bring them along.
Time: 9.30am – 4pm Cost:
£80.00 please bring lunch.
Tea and coffee provided josadlerwillowartist.bigcartel.com Deer workshop 7th December 2019
Dragon Quilters
November 29th – December 6th Opening hours: 10am -4pm each day expect Sunday will be 11am -3pm. Dragon Quilters are putting on an exhibition of quilts and embroidery projects completed and yet to be finished work that they have worked on during the year. Chris Baker will be here during the exhibition giving demonstrations of her embroidery techniques and exhibiting her past and present works.
Entry: Free