Julia Langley – Sewing Box Somerset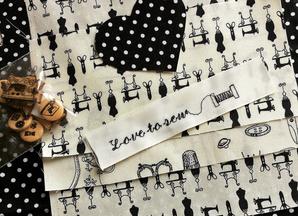 Dates for 2022
10am – 3pm please bring your lunch. Tea and Coffee available throughout the day.
Some dates have as yet not been allocated a title so if you are looking for something specific please do contact Julia via facebook sewingboxsomerset search will find her.
Sewing Box Sewing Bee Fridays and Saturdays
November  11th, 12th,18th, 25th and 26th
December 2nd,10th( get to know your sewing machine),16th.
2023 Julia starts workshops on 13th January.
Regular class. Bring your own project/pattern or I can suggest one aimed to your level or look at specific technique for you. This class is mixed patchwork and dressmaking, very sociable and aimed at those you want to spend a day sewing with help at hand. Perfect for beginners or more experienced alike.
Cost: £25.00
Overlocker courses £40.00
Sampler Quilt -Kate Ranson Start date for 2023 is 14th March. Please email or call as places filling fast!!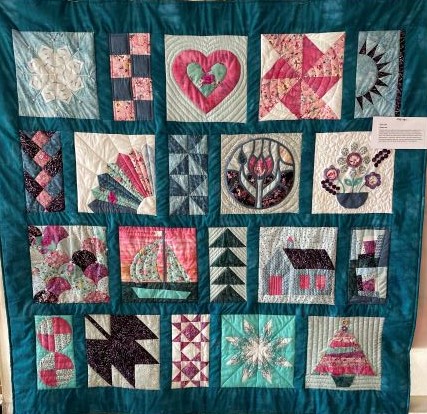 Your sampler quilt could be a throw or a wall hanging. Learn an amazing amount of patterns and techniques each quilt turns out so so differently showing how individual quilting can be.
Tutor: Kate Ranson
Date: March 14th
Time: 10am -3pm
21 sessions   ( £25.00 per session)
Tea/coffee,biscuits cake available all day.
Please bring a packed lunch.
Dragon Quilters and Stitchers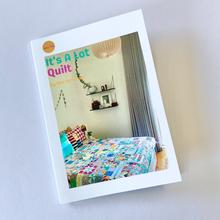 Meet every second Thursday starting 5th January 2023
Mixed ability any craft welcome, friendly group always someone on hand to help.
Please contact Chris Baker on 01823 452277 or 0797311506
Cost per person £10.00 full day £5.00 1/2 day.
Tea/coffee available during the day – please bring your own own lunch.
SEWFEST !!!! here at Come to Quilt September 22nd – 25th
Programme of times will follow below is a sampler of workshops to be held during our 4 day SewFest. Bookings are to be made in advance please by email to [email protected]
The Mindful Stitch 
Learn the gentle art of hand quilting with Kate Ranson @fine.line.stitch
In this modern world of speed and technology, enjoy the process of slowing down with needle and thread in hand.  Once leaned the simple technique of rhythmical movement will open a world of endless pattern with hours of mindful stitching.  It is social, portable and satisfyingly creative – without the clamour of machines, hand quilting can be taken with you wherever you go!
Your ultimate aim will be even stitches. Don't be put off by the teeny tiny stitched work of yesteryear, whether they be 1/4", 1/8" or 1/16" your work will be perfect!  Firstly, we will stitch a sampler using different threads and needles and then you will have an opportunity to stitch a pattern included in the kit.
Our mini class runs for two and a half hours and the price includes a kit comprising a fat quarter of fabric, wadding and backing, a variety of threads and needles together with the pattern for the piece of work below.  You will have the use of a hoop during the class (which will be available to purchase if desired).  Just bring a thimble (necessary) and a small pair of scissors or snips.
You will take away the beginnings of a new adventure in patchwork and quilting and the start of a cushion, bag front, wall hanging or table centre.
Jump into the past and enjoy stepping back into a peaceful world before the need for speed.
cost £15.00 plus kit
Book now and give it a go!
Make Your Mark  22nd September 10am – 3pm arrive 9.30 to register
Exploring Contemporary approaches towards crearing something unique and new in textiles –
Tutor: Gary Mills
cost: £40.00 plus £10.00 tutor supplied materials
Make a Japanese Style Jacket  – 23rd & 24th September
tutor: Gary Mills
cost : £80.00 materials not included
Discover Dyes in the Kitchen Larder
tutor: Gary Mills
cost:£40.00 plus £15.00 tutor supplied Materials. A fabric bundle od varying fabrics suitbale for dying in the workshop to include silk,cotton and linen.All the dye ingredients and mordant ingredients.
tutor: Julia Langley
Ring of Roses Hoop—Fri 23rd Sept 10-12
or Sat 24th Sept 12.30 –2.30
Learn how to make bias binding stems, cheats needle turn
and folded roses to make this traditional style applique.
Can be done by hand. (machine elements will be
demonstrated). Finished project can be frame mounted or
used as a block in a larger project.
You will need
Basic sewing kit
Threads
Small scissors Fabrics supplied on the day cost for the class is £20
Orchard Hoop -Thurs 22nd Sept 10-12
or Sat 24th Sept 10-12
Using all machine techniques for stuffed anf d textured
trees with decorative stitching this applique gives a
range of skills to take you applique projects and
decorative pieces to the next level.
You will need
Sewing machine
Basic sewing kit
Threads (greens /browns and monofilament if you have it.
Fabrics are supplied on the day £20
Mini Kimonos Thurs 22nd Sept 12.30-2.30pm or
Fri 23rd 3-5pm
Make these super cute mini kimonos from small scraps using
a folded and stitched technique plus some decorative finishing with handmade braids on your machine. Finished block
can be used for a cushion or hoop framed for a decorative
picture.
You will need
Machine basic sewing kit threads
Fabrics supplied on the day