Julia Langley – Sewing Box Somerset – [email protected]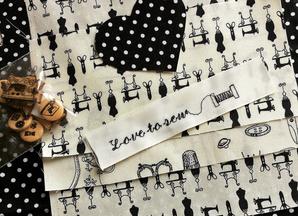 March
31st
April
21st,22nd Bodice fitting,28th,29th,
May
12th,13th,26th
June
2nd,16th,30th
July
7th,21st
September TBC
Oct TBC
Nov TBC
Dec TBC
Sampler Quilt -Kate Ranson Start date for 2023 is 14th March. Please email or call as places filling fast!!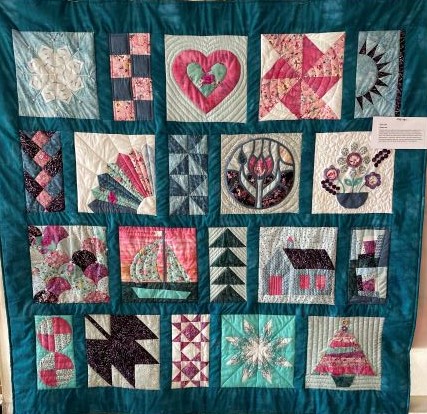 Your sampler quilt could be a throw or a wall hanging. Learn an amazing amount of patterns and techniques each quilt turns out so so differently showing how individual quilting can be.
Tutor: Kate Ranson
Date: March 14th
Time: 10am -3pm
21 sessions   ( £25.00 per session)
Tea/coffee,biscuits cake available all day.
Please bring a packed lunch.
Wildflower Quilt – Kate Ranson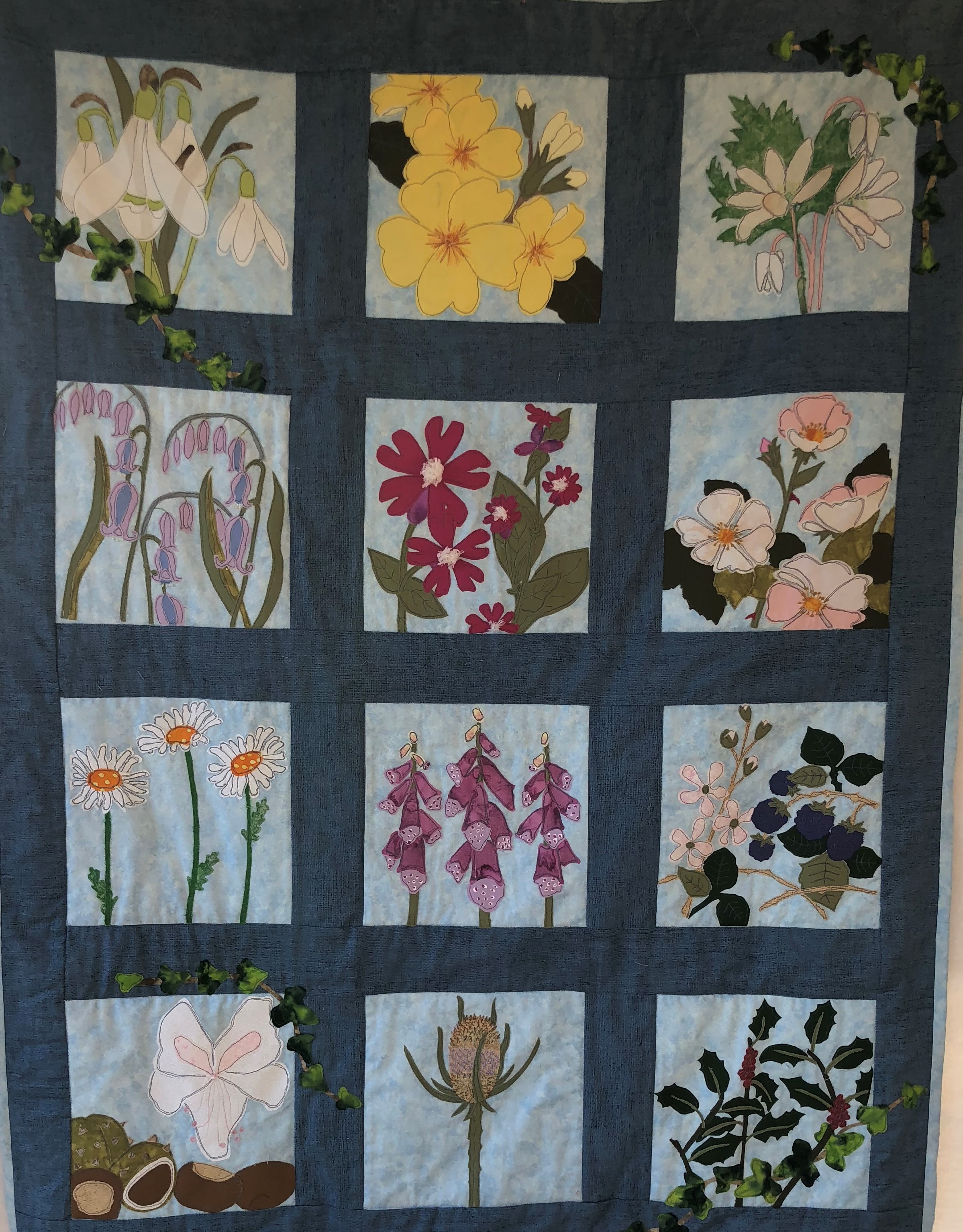 Wildflower Quilt
Tutor: Kate Ranson
Start sate: Wednesday 29th March then very 2 weeks thereafter for 18 weeks.
Time : 10am – 4pm
Cost: £25.00 per session
One block per month depicting a wildflower for that month. Sashed together and each panel will be quilted either by machine or hand. Applique work through out again either by hand or machine.
Dragon Quilters and Stitchers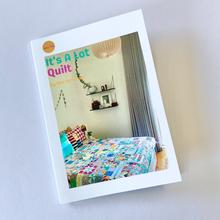 Meet every second Thursday starting 5th January 2023
Mixed ability any craft welcome, friendly group always someone on hand to help.
Please contact Chris Baker on 01823 452277 or 0797311506
Cost per person £10.00 full day 10- 4pm/ £5.00 1/2 day 10 – 1pm or 1pm – 4pm
Tea/coffee available during the day – please bring your own own lunch.
Catherdal Window – Ann Hibberd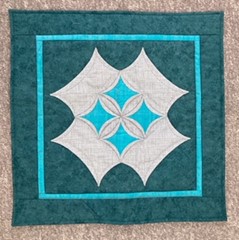 18th April – Tuesday
time : 10am – 3.30pm
Cost: £35.00
Ann will show you how to make a catherdal window with your machine if you prefer she is also able to teach this for those that prefer hand stitching.
Fabric Stained Glass – Ann Hibberd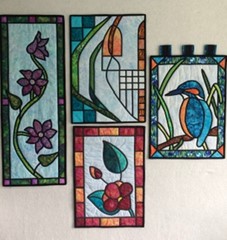 16th May – Tuesday
time: 10am -3.30pm
Cost: £35.00
SEWFEST !!!! 15th – 17th June 2023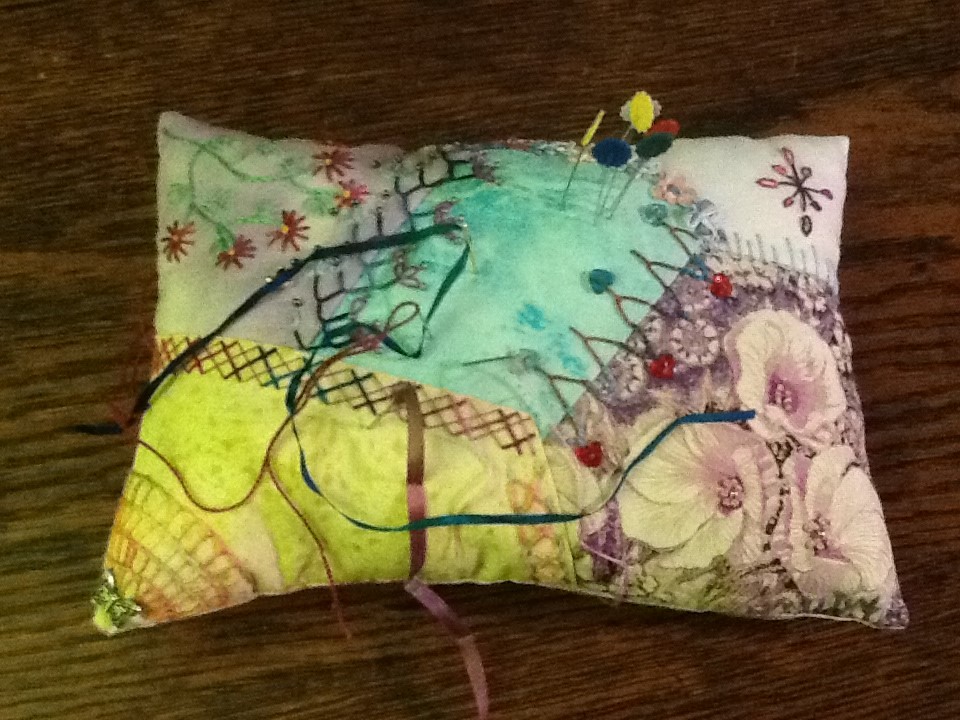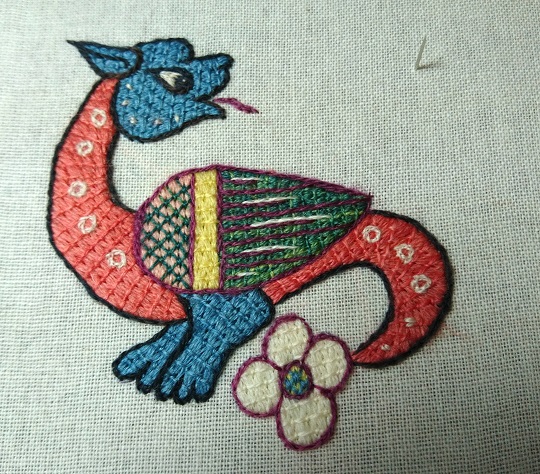 Programme of times will follow below is a sampler of workshops to be held during our 3 day SewFest. Bookings are to be made in advance please by email to [email protected]
Ann Hibberd – Japanese folder patchwork block and Victorian crazy pincushion
Sarah McClean ( barefoot quilter) workshop
Tanya Bentham ( bayeux stitch / opus anglicanum) will be giving a talk and running a workshop
Gary Mills – larder dyeing
Kate Ranson – note book cover
Julia Langley – machine workshops and hand workshops covering rope bowls/free motion quilting.